People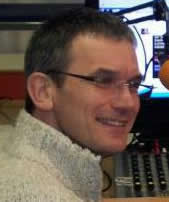 Darrell presents the 60s Flashback show on Sundays between 4pm and 6pm. More details will appear here soon.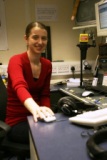 Hi there I'm Sarah.
Millside aims to make your stay in hospital a bit more pleasant and I want to help with this by bringing you great music and fun items for you to get involved in, brightening your stay and making you feel good. My music tastes are varied – I grew up listening to everything from the Rock n Rolling 50's to the Indie driven Noughties and beyond.
I'm on the air weekday mornings between 10 and 12
Go on, tunein, you know you want to!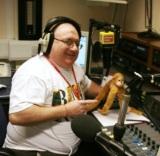 Andy Barlow joined Millside Radio in March 1990. Started presenting programmes in July 1990. He presented a programme called, "Mums The Word" (a request show tailored for the maternity wards in the Dukeries Centre) each Saturday afternoon. Some of the posts that Andy has held at Millside Hospital Radio, well as presenting, ward visiting and fund raising, include, Record Librarian and Vice Chairman.
Happy memories for Andy include a Hospital Radio Dash, during a 48 hour broadcastathon. This meant visiting as many Hospital Radio Stations as possible in one day, together with fellow Millside member, Mike Bargh.
Andy would like to be associated with Millside for years to come!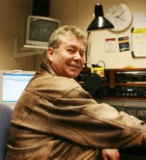 Hi! I'm Charlie, and I've been involved with Millside since June 1990 (apart from a two year break). For five years in the 1990s I was the station manager, and now I am programme controller and vice-chair.
I work with a great team and together we manage the organisation to ensure we provide suitable programming of a professional quality I enjoy getting involved in all practical aspects of the station, both in and out of the studio.
Along with fellow presenter Richard Burgoyne, I present a programme on Saturday afternoon. This is always hugely enjoyable, but I never ever forget the real aims of Millside - to entertain and inform patients.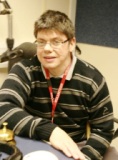 My name is Richard Burgoyne. I have been at college for several years studying Leisure and Tourism, Health and Social care and Business administration.
I also am a volunteer for the Salvation Army and a member of Mansfield Harriers athletic Club. My events are club shot and discus. I also do winter training at Hucknall Leisure centre.
I have been to Russia, Belgium and Germany.
I think my strengths are that I am helpful and a good listener. I hope I have a lot to offer as I can also appreciate what it's like to be in hospital. I am really enjoying my time at Millside!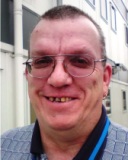 I was born and bred in Welbeck Colliery Village, now Meden Vale and I still live there. I was brought up listening to 'Pick of the Pops' on Sunday evening (but not 'Sing Something Simple')
I joined Millside Radio in March 2006 and I absolutely love it. I also love getting involved with outside broadcasts, fundraising and the annual children's party. I don't get involved with the technical side as someone has stolen my screwdrivers…..
We are a very friendly bunch here at Millside, so please chat to us or e-mail us on our website – go on, be our guest!
Ashley plays your favourite tunes between 4pm and 6pm every Thursday.

More details will appear here soon!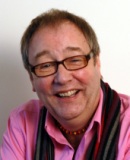 Pete was a leading member of the original team which began the station way back in 1989.
He has since worked around the UK on radio and as continuity announcer for ITV.
Despite his very heavy schedule, Pete still finds time to present Solid Gold Sunday every Sunday afternoon.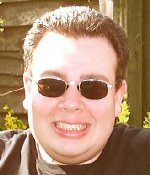 Martin is a long standing member of Millside Radio.
He can be heard on Sunday at 12 noon for the Sunday Roast, with the Millside Music Marathon and the Retro Roast Rewind.
Give him a listen!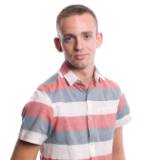 Hello, I'm Liam Hicken, possibly one of the newest, youngest and best looking (cough!) members here at Millside Hospital Radio.
I've got DJ experience from running my own mobile disco company for 3 years now, and I've always had a passion for a start in radio so I joined Millside Radio. I am currently working in the week as a plumber, and DJ-ing in the weekends. I'm also going through my private pilots licence training. I've been flying for around 8 years with my father.
I present the Wednesday Evening show on Millside Radio from 6pm till 8pm. So for feel good music tune in!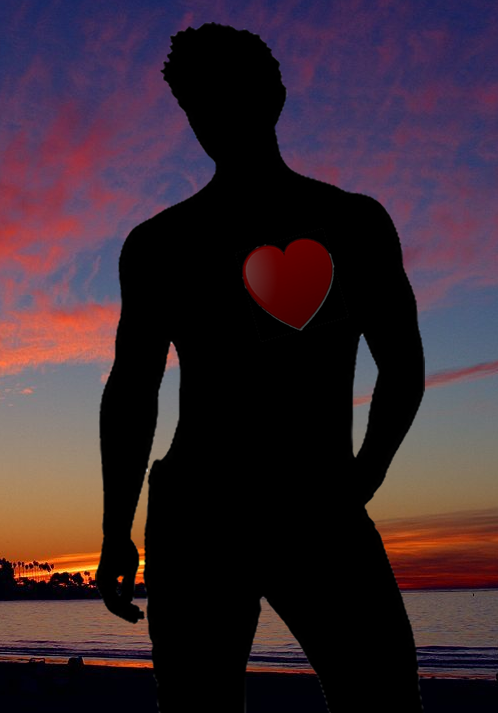 Hi, I'm the Love Doctor.
Join me every night on Millside Radio for all your favourite love songs.
The surgery is open between 10pm and 12am.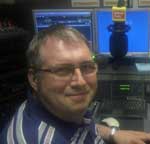 Hi I'm Steve Jowle. I joined Millside last December and have been co-hosting the soul show with Kay, the 'Soul Diva' since the beginning of the year. I also present my own show from 8 o'clock till 10 on Saturday evenings.
Music has been a major part of my life for as long as I can recall the sewing machine at home was a singer (the old ones are the best).
I started as a D.J. in 1978 at my local youth club it was this that gave me the confidence and experience in using presentation equipment.
I was involved with Chesterfield and North Derbyshire Hospital radio from 1985 until its demise in 1996, presenting a request programme on Thursday nights and an own choice programme on Saturday afternoons.
I enjoy being a member of Millside as I have always believed in the concept of hospital radio in as much as being part of a team whose only aim is to bring a little happiness into the lives of those less fortunate.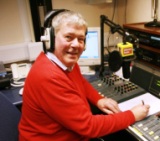 When I joined Millside Hospital Radio I did so to support the engineering aspect of the station. This reflected my experience of having been employed in the electronics industry for many years. It is my responsibility to maintain equipment and to look after studio design and specification.
Since joining the station I have been instrumental in designing a second 'on air' studio which is in daily use. More recently, I have been involved in setting up new studios at the King's Mill Hospital I have also engineered outside broadcasts which have linked on many occasions to a number of community radio stations which have operated in the area, carrying the Millside name into the community listening at home as well as in hospital.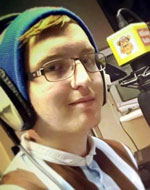 Cam presents a show every Saturday Morning from 10am. More details about Cam will appear here soon!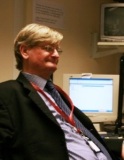 I am originally from Birmingham but don't hold that against me. I used to be a member of the Birmingham Hospitals Broadcasting Network (BHBN) that had 23 hospitals on the network. I moved to Nottingham for my work and now live in Mansfield Woodhouse.
It took me a while to find Millside Radio but I am really glad I did. I spend much of my time working with the hospital in my role as station manager but I have been persuaded to present a programme on Monday nights from eight until ten. I like all kinds of music and I'll play a wide range, with some tracks that you may recognise but not know quite where you heard them. I'll let you know where they were used for adverts or whatever.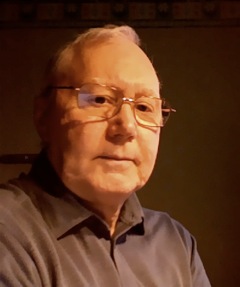 Retired from a lifetime in commercial printing, I am happily married for almost 50 years and with two grown up children.
My interests include reading classic novels. I have published two mystery novels plus eighty short mystery stories: poetry and town guides for http://www.AboutBritain.com
I am a member of Eastwood Writers Group and regularly visits Northumberland and the Scottish Borders to soak up a life-long passion for the North-East and Scottish History.
I relax to light classical music plus fifties, sixties and seventies tunes. I'm looking forward to getting much more involved with Millside Hospital Radio.
Working with Charlie Brown, I have created a variety of hopefully, thought-provoking 'Reflections' which are broadcast daily at 10:30am and 10:30pm on Millside Radio. You can find an example of one of these here:
My web address - http://www.spanglefish.com/lifeariley/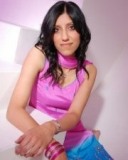 Vandana is a new presenter at Millside Radio
She presents The Bollywood Show every Thursday at 6 o'clock.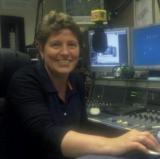 Hi Folks.....I've lived and worked within the Mansfield area for as long as I can remember. I first joined Millside just after its launch. Having had a break I realised I still had the radio bug and decided to return to Millside.
You can find me on air between 6 and 8 on a Saturday evening...with something old and something new at 6, flirty at 6.30, the backtracks competition and the tricky teaser as well as a visit from our gardening expert, plus your requests and dedications.
For my sins I am also the station treasurer and try to keep Mark Underwood under control during his show Tuesdays 6-8pm.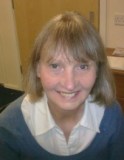 I started at Nottingham Hospitals Radio way back in 1970s when they were at the City Hospital. They later moved to Queens Medical Centre. I was only involved in the Admin and Ward visiting there but since joining Millside Radio I have become a presenter as well which I thoroughly enjoy. I still help with admin tasks,such as cataloguing CDs, fund raising etc. I also work in the Daffodils Coffee Bar when not involved with my studio work
I present
'Teatime
Showstoppers' every Monday between 4 and 6pm.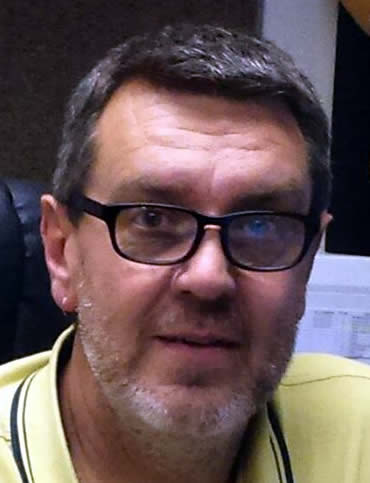 Born In a Derbyshire pit Village and grew up listening to Jim Reeves, Reginald Dixon an Burl Ives on 78s Records, 'till my Dad brought a state of the art cassette machine to record the 'Top 20' on Sunday Nights after 'Sing Something Simple' on Radio 2.
Joined Millside Radio in December 2003. A Lover of all Kinds of Music, From ABBA to ZZ Top but Especially the 70s and the 80s.
I love to get involved with any sort of radio work, from presenting the 'Friday Show' to fund raising, helping with the technical side.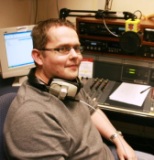 JT has been a member of Millside since 1992. He presents the Breakfast Club every weekend, and is part of the Saturday Club
His show on Wednesdays 8-10pm features the latest hits including JT's 'Big Thing'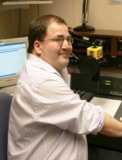 Hi I'm Mark Underwood and you can find me on a Tuesday evening on Millside Radio between 6 and 8 where I test your knowledge of Telly Trivia and Tunes. I also update you on the stange but true news stories that are happening in both the UK and abroad.
Theres also chance for you to take part in the music election, and dont foget there's also the Mama Mia moment.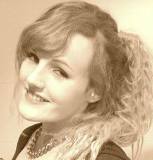 Join Mel every Thursday afternoon for the 'Soul Diva' show! You can join in from the hospital wards on *800, by telephone on Mansfield 737737 or email at This e-mail address is being protected from spambots. You need JavaScript enabled to view it
More details about Melissa will appear here shortly.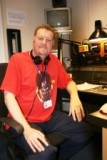 Hello there. I'm Roy and I have been involved as a presenter on local radio for about five years. I've been a presenter on Millside Radio for over five years and am currently presenting (and thoroughly enjoying) two shows, Brought to Light Tuesdays 8-10pm and Rock, Roots and Reggae Thursday 8-10pm.
I enjoy a wide range of music from the 60s to the present with my favourite artists including Neil Young, the Doors and Frank Zappa but I am also a big fan of reggae and classic punk/indie and I like to keep as up to date as possible with current trends.
I live in Huthwaite, am married with 3 children - that's mainly how I keep up to date with today's music!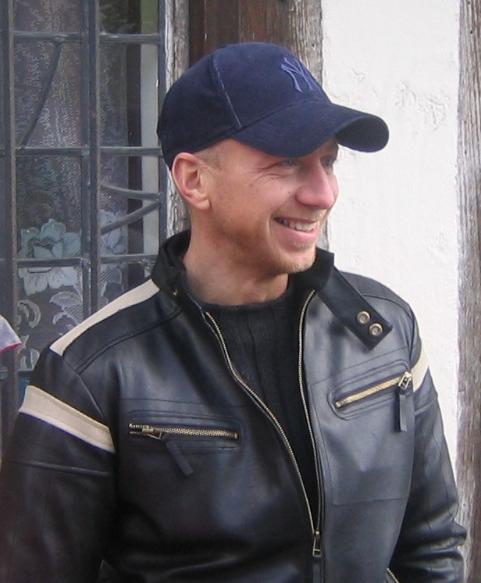 Andy Young presents the Saturday Ward Request Show every Saturday afternoon from 4pm to 6pm. Look out for him on the wards - you can't miss him wearing the yellow duster - and get your request or dedication played on the show. You may even get your choice put onto the Millside Radio Hot 100!
You can also hear Andy during the week in the same time slot.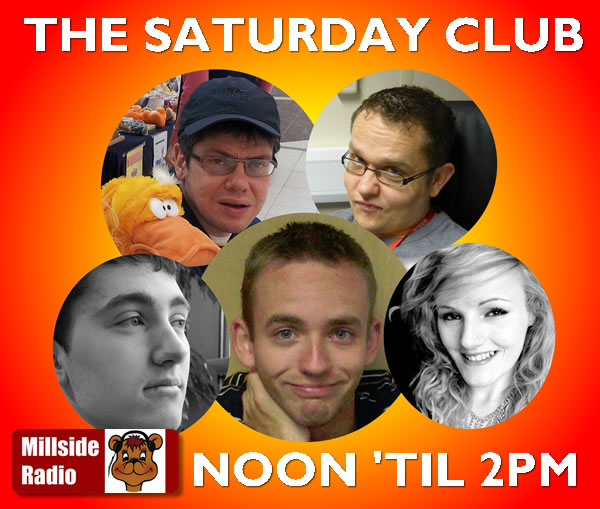 Music and mayhem every Saturday with the team with "Who am I", "Mystery Year", great music and lots of laughs!
Many, many good people have been involved with Millside since the beginning. Here is a list of them. We hope we've got everyone here, but our sincere apologies if we haven't - just let us know who we've omitted and we'll add the name!
| | | |
| --- | --- | --- |
| Steve Allen | Johanne Lewis | Russell Walters |
| Mark Bingham | Paul Maloney | Chris White |
| Benny Brown | Jane Maney | Andy Whittaker |
| Shaun Brown | Pete March | Liz Wills |
| Lee Burnette | Hon.Alan Meale MP | Glenn Wilson |
| Hilary Charlton | Chris Payne | John Yallop |
| Paul Charlton | Trevor Parsons | Byron Harvey |
| Jo Davis | Bill Purdue | Joe Anthony |
| Stan Bach | Jamie McGee | |
| Jules O'Shea | Ben Brown | |
| Phil Dean | Kath Quinlin | Honorary Members |
| Barry Evans | Ed Rawson | Mike Bargh |
| Eric Faulkner | Karen Russell | Pete Haslam |
| Alan Gaye | Joe Sentence | Mark Simpson |
| Hiren Gonsai | Des Walker | |
| Alex Varley | Hilda Swann | Sadly no longer with us: |
| Gemma Hardwicke | John B Tannen | Ron Gregory |
| Jude Haslam | Terry Taylor | Gill Harvey |
| Clive Henderson | Phil Thickpenny | Sheila Melbourne |
| Terry Hurst | Tracey Thornaley | Harry Sharpe |
| Trudy Kirk | Mel Vickers | Wally Sims |
| Tom Lancaster | | Soloman Grundy |
| | | Dennis Williams |
Millside Weather
---
Keeping It Local!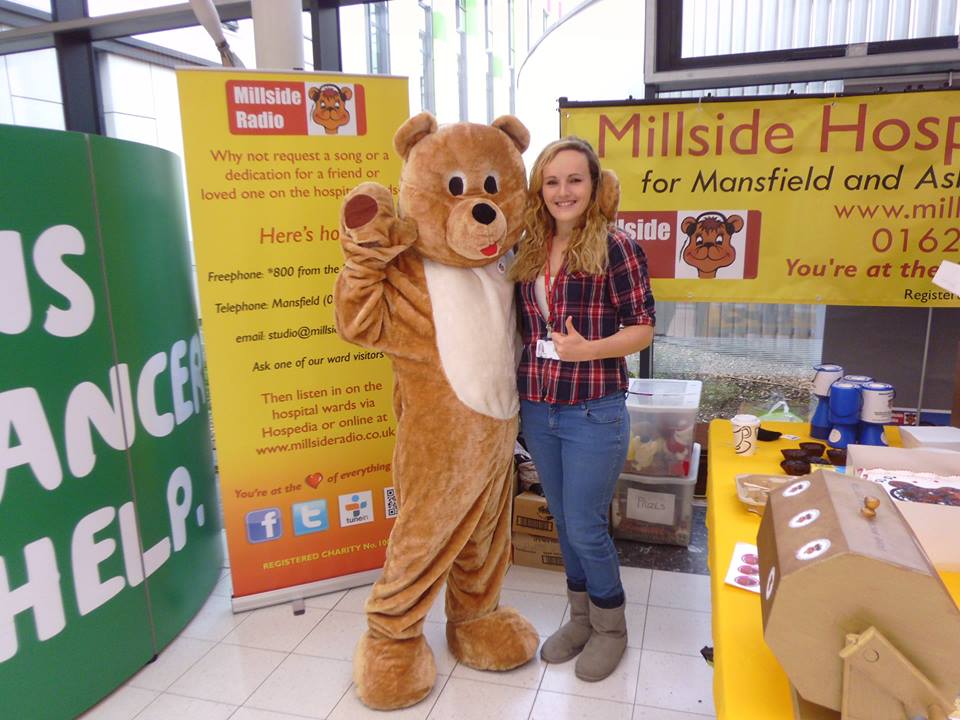 Millside Radio will have fundraising stall in the clinics area of Kings Mill Hospital later this year!
Contact Details
Help Support Us
Millside is a registered charity and is dependent on donations and fundraising. If you want to help us please click below:
Visitors Online
We have 42 guests online
The Team
Mike Thornley

Pillowtalk Show

8-10pm Friday

Barry Parsons

Golden Oldies Show

10am-noon Thursday

Martin Hoole

The Sunday Roast

Noon-2pm Sunday

Mark Lindsay

Late Breakfast

8-10am daily

Andy Young

Pillowtalk

6-8pm Thursday

The Morning Show

8-10pm Saturday

Mark Underwood

Teatime Show

6-8pm Tuesday

Sue Smith

Teatime Showstoppers

4-6pm Monday

Richard Burgoyne

The Weekend

2-4pm Saturdays

Peter PIper

Pick 'n' Mix

6-8 pm Monday

After Midnight

Midnight to 6am daily

Ashley Hardy

Saturday Club

12-2pm Saturday

JT

Breakfast Club

6-8am weekends

JT's Big Thing

8-10pm Wednesday

Charlie Brown

Lunchtime Show

Noon-2pm weekdays

The Weekend

2-4pm Saturday

Sarah Bailey

Mid Morning Show

10-12am daily (except Thursday)

Julie Smart

Afternoon Show

2pm-4pm Weekdays

Pillowtalk

6-8pm Saturday

Steve Jowle

Thursday Afternoon Show

4pm-6pm Saturday

Andy Barlow

The Love Doctor

10-12pm nightly

Roy Wetton

Brought to Light

8-10pm Tuesday

Roots, Rock, Reggae

8-10pm Thursday
We Need You!!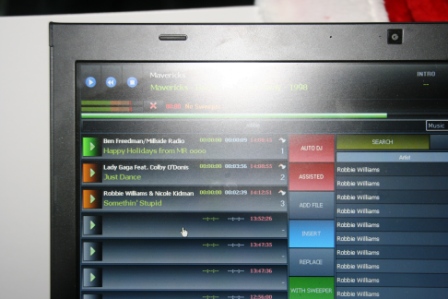 Millside is always on the lookout for new members.
Engineer, Fund raiser, publicist, presenter or treasurer we need you!
If you think you have what it takes, please get in touch with us on 01623 737737 or drop us an email at studio@millsideradio.co.uk