Many, many good people have been involved with Millside since the beginning. Here is a list of them. We hope we've got everyone here, but our sincere apologies if we haven't - just let us know who we've omitted and we'll add the name!
| | | |
| --- | --- | --- |
| Steve Allen | Johanne Lewis | Russell Walters |
| Mark Bingham | Paul Maloney | Chris White |
| Benny Brown | Jane Maney | Andy Whittaker |
| Shaun Brown | Pete March | Liz Wills |
| Lee Burnette | Hon.Alan Meale MP | Glenn Wilson |
| Hilary Charlton | Chris Payne | John Yallop |
| Paul Charlton | Trevor Parsons | Byron Harvey |
| Jo Davis | Bill Purdue | Joe Anthony |
| Stan Bach | Jamie McGee | |
| Jules O'Shea | Ben Brown | |
| Phil Dean | Kath Quinlin | Honorary Members |
| Barry Evans | Ed Rawson | Mike Bargh |
| Eric Faulkner | Karen Russell | Pete Haslam |
| Alan Gaye | Joe Sentence | Mark Simpson |
| Hiren Gonsai | Des Walker | |
| Alex Varley | Hilda Swann | Sadly no longer with us: |
| Gemma Hardwicke | John B Tannen | Ron Gregory |
| Jude Haslam | Terry Taylor | Gill Harvey |
| Clive Henderson | Phil Thickpenny | Sheila Melbourne |
| Terry Hurst | Tracey Thornaley | Harry Sharpe |
| Trudy Kirk | Mel Vickers | Wally Sims |
| Tom Lancaster | | Soloman Grundy |
| | | Dennis Williams |
On Air Now ...
Peter Piper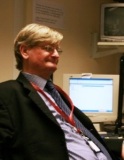 With comedy, a piece from the theatre organ, modern orchestral keyboard and a short story, plus your requests and dedications
Millside Weather
Current temperature 17°c.
TODAY:
Light rain shower, maximum temperature 18°c.
TONIGHT:
Overcast skies, minimum temperature 12°c.
TOMORROW:
Light drizzle, maximum temperature 16°c.
---
Keeping It Local!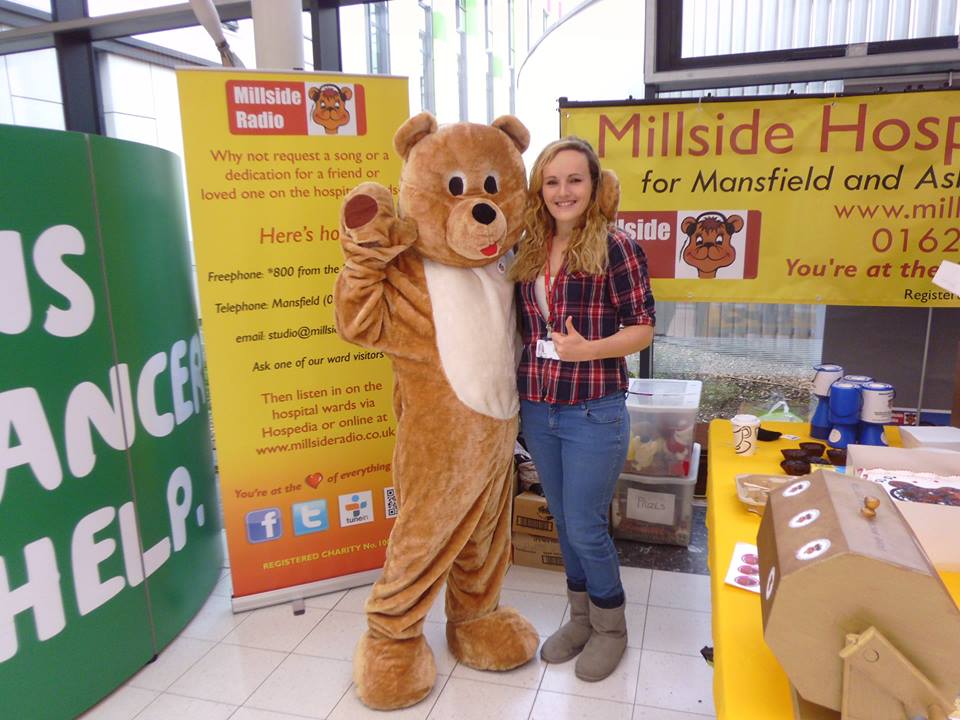 Millside Radio will have fundraising stall in the clinics area of Kings Mill Hospital later this year!
Contact Details
Help Support Us
Millside is a registered charity and is dependent on donations and fundraising. If you want to help us please click below:
Visitors Online
We have 54 guests online
The Team
Mark Lindsay

Late Breakfast

8-10am daily

Charlie Brown

Lunchtime Show

Noon-2pm weekdays

The Weekend

2-4pm Saturday

Andy Young

Pillowtalk

6-8pm Thursday

The Morning Show

8-10pm Saturday

Sue Smith

Teatime Showstoppers

4-6pm Monday

Andy Barlow

The Love Doctor

10-12pm nightly

JT

Breakfast Club

6-8am weekends

JT's Big Thing

8-10pm Wednesday

Richard Burgoyne

The Weekend

2-4pm Saturdays

Ashley Hardy

Saturday Club

12-2pm Saturday

Sarah Bailey

Mid Morning Show

10-12am daily (except Thursday)

Mike Thornley

Pillowtalk Show

8-10pm Friday

Julie Smart

Afternoon Show

2pm-4pm Weekdays

Pillowtalk

6-8pm Saturday

Mark Underwood

Teatime Show

6-8pm Tuesday

Steve Jowle

Thursday Afternoon Show

4pm-6pm Saturday

Peter PIper

Pick 'n' Mix

6-8 pm Monday

After Midnight

Midnight to 6am daily

Roy Wetton

Brought to Light

8-10pm Tuesday

Roots, Rock, Reggae

8-10pm Thursday

Martin Hoole

The Sunday Roast

Noon-2pm Sunday

Barry Parsons

Golden Oldies Show

10am-noon Thursday
We Need You!!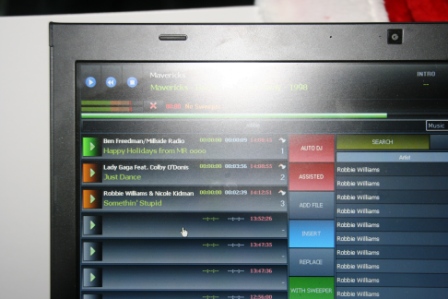 Millside is always on the lookout for new members.
Engineer, Fund raiser, publicist, presenter or treasurer we need you!
If you think you have what it takes, please get in touch with us on 01623 737737 or drop us an email at studio@millsideradio.co.uk