Sarah Bailey interviews Walter Hunt and Joe Maddison as they prepare a cake stall to raise money for Help for Heroes.
---
Sarah Bailey interviews Chris and Kim in the Regency Ballroom, Kirkby-in-Ashfield.
---
Sarah Bailey interviews Barbara Glass. Barbara is a trustee of the Mansfield Hospitals League of Friends, and one of the shop Coordianators of the charity shop in Foresttown.
You can find Sarah''s page here.
---
Soloman Grundy interviews Ruth Havers from the Disability Living Centre and spins her favourite records.
---
Andy Barlow interviews Barbara Reid who has recently been given a Voluntary Services award for 45 years service.
---
Andy Barlow talks to Ron Tansley, the Chairman of Daffodil Volunteers.
---
Millside Weather
Current temperature 17°c.
TODAY:
Light rain shower, maximum temperature 18°c.
TONIGHT:
Overcast skies, minimum temperature 12°c.
TOMORROW:
Light drizzle, maximum temperature 16°c.
---
Keeping It Local!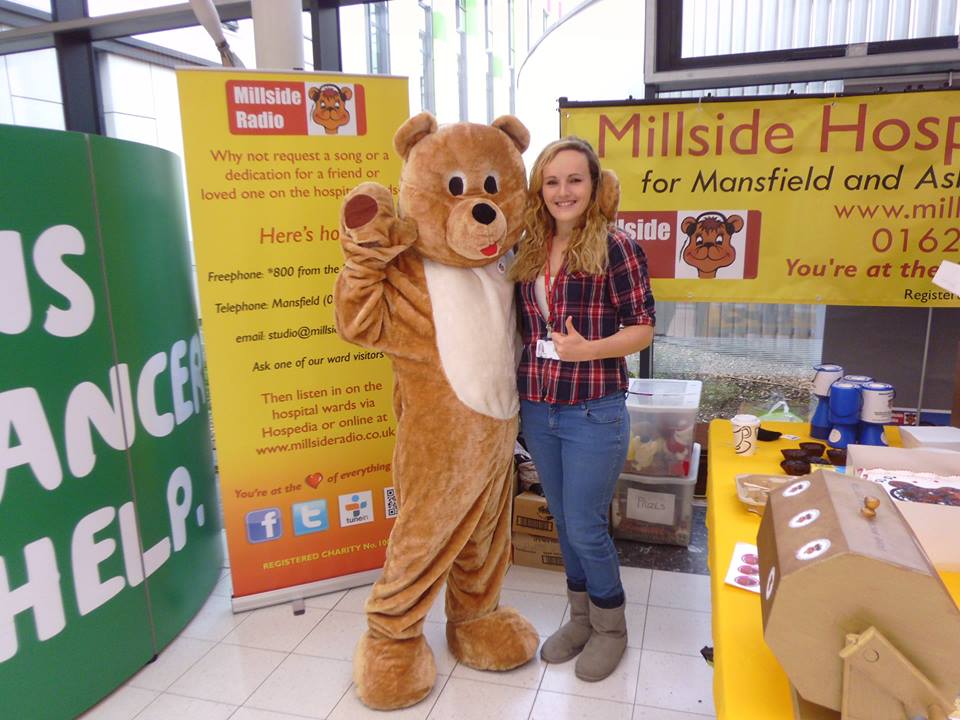 Millside Radio will have fundraising stall in the clinics area of Kings Mill Hospital later this year!
Contact Details
Help Support Us
Millside is a registered charity and is dependent on donations and fundraising. If you want to help us please click below:
Visitors Online
We have 103 guests online
The Team
Mark Lindsay

Late Breakfast

8-10am daily

Julie Smart

Afternoon Show

2pm-4pm Weekdays

Pillowtalk

6-8pm Saturday

Mike Thornley

Pillowtalk Show

8-10pm Friday

Roy Wetton

Brought to Light

8-10pm Tuesday

Roots, Rock, Reggae

8-10pm Thursday

Ashley Hardy

Saturday Club

12-2pm Saturday

Mark Underwood

Teatime Show

6-8pm Tuesday

Barry Parsons

Golden Oldies Show

10am-noon Thursday

Charlie Brown

Lunchtime Show

Noon-2pm weekdays

The Weekend

2-4pm Saturday

Martin Hoole

The Sunday Roast

Noon-2pm Sunday

Sue Smith

Teatime Showstoppers

4-6pm Monday

Richard Burgoyne

The Weekend

2-4pm Saturdays

Peter PIper

Pick 'n' Mix

6-8 pm Monday

After Midnight

Midnight to 6am daily

JT

Breakfast Club

6-8am weekends

JT's Big Thing

8-10pm Wednesday

Steve Jowle

Thursday Afternoon Show

4pm-6pm Saturday

Andy Young

Pillowtalk

6-8pm Thursday

The Morning Show

8-10pm Saturday

Sarah Bailey

Mid Morning Show

10-12am daily (except Thursday)

Andy Barlow

The Love Doctor

10-12pm nightly
Millside Pictures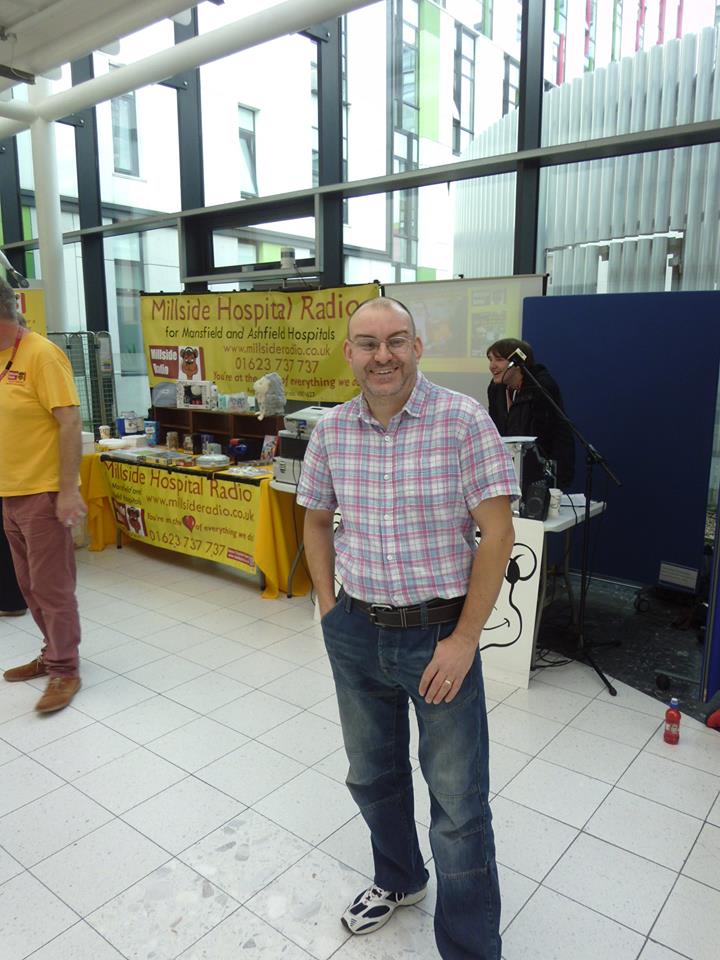 We Need You!!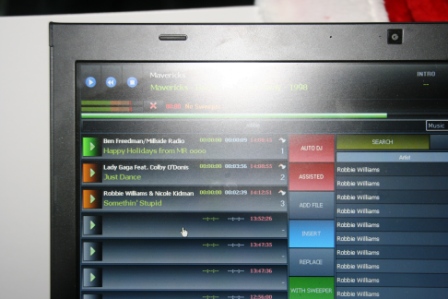 Millside is always on the lookout for new members.
Engineer, Fund raiser, publicist, presenter or treasurer we need you!
If you think you have what it takes, please get in touch with us on 01623 737737 or drop us an email at studio@millsideradio.co.uk