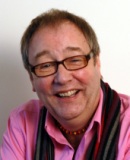 Pete was a leading member of the original team which began the station way back in 1989.
He has since worked around the UK on radio and as continuity announcer for ITV.
Despite his very heavy schedule, Pete still finds time to present Solid Gold Sunday every Sunday afternoon.
On Air Now ...
Millside Weather
---